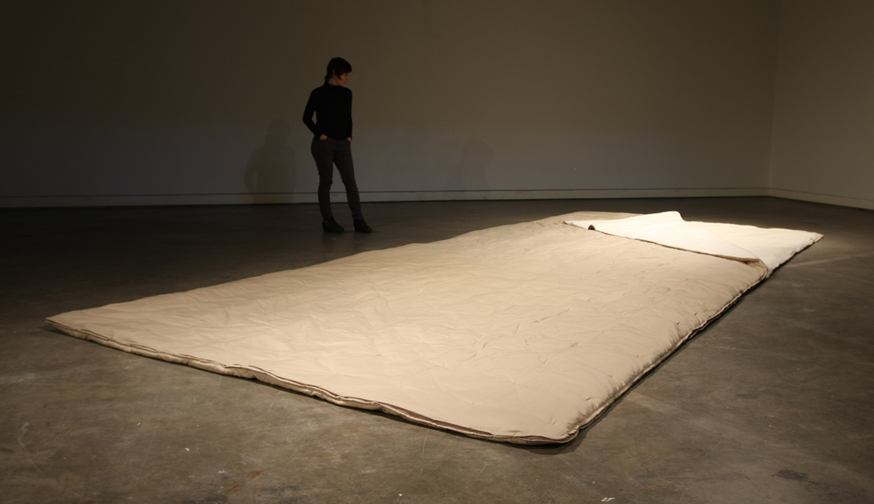 John Riegert Has Cincinnati Chili for Breakfast, 2016
Serging, hand, and machine stitching on mixed materials (and John Riegert's shirt). For JOHN RIEGERT at SPACE Gallery, curated by Brett Yasko.
Do the Left/Right Thing, 2013
In this 2-channel video I attempt to personally recreate the opening credits to Spike Lee's 1989 movie, Do the Right Thing. The left channel provides the audio.
Public Enemy. Fight The Power. Motown Records, 1989.
Do The Right Thing. Dir. Spike Lee. Universal Pictures, 1989.
Choreography, Rosie Perez
Home Splice, 2012
These is documentation of Home Splice, a 4-part video installation for the 2012 Gestures show at the Mattress Factory in Pittsburgh. Two of the video loops have audio, the other two are silent.
Come Clean, 2011
This video is documentation excerpts from the 10'30" mixed-media video installation, shown here at the Pittsburgh Center for the Arts as part of the 2011 Pittsburgh Biennial.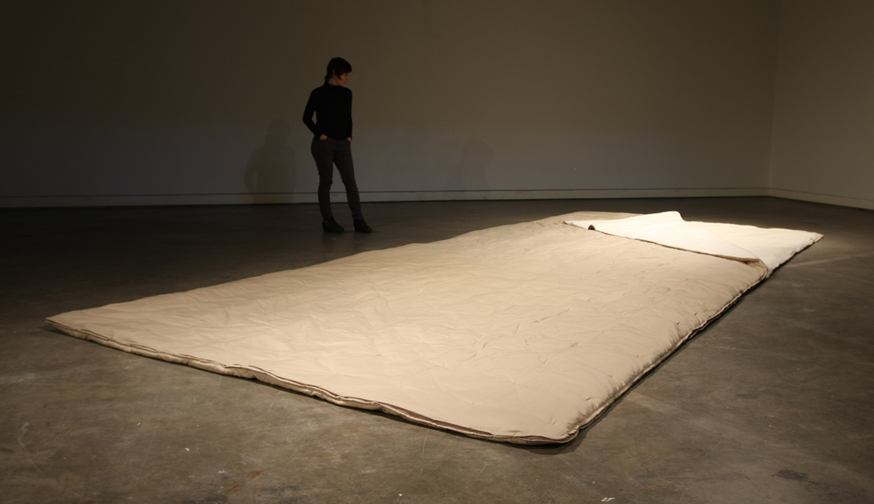 An Attempt to Blow Myself Up, 2007